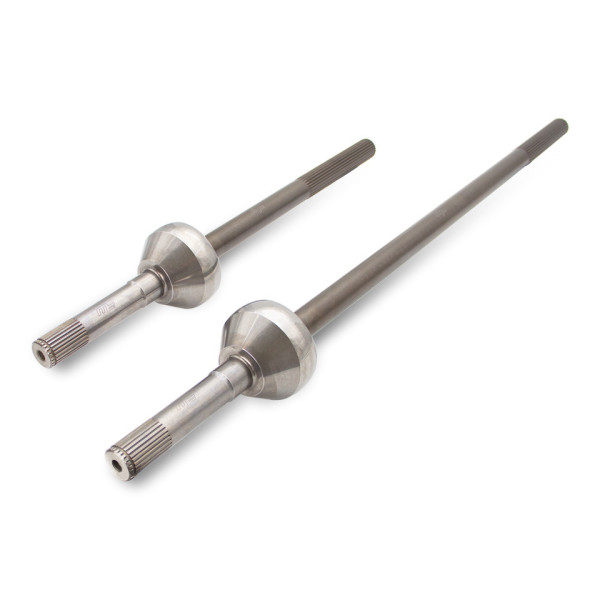  
26 Spline MF CV Axle Set for Santana Suzuki Samurai
Description
Chromoly 4340 reinforced cardans kit, 26 grooves side gear.
Much more hard-wearing than the original, this kit is perfect for an extreme all-terrain use.Suitable for Suzuki and Santana Samurai, petrol or diesel, EXCEPT narrow 410 and 413.
This kit includes : 2 CV joints and 2 axle shafts.
It requires the replacement of the two side gears by the 26 spline rear diff. ( ref : pon32 ).
5 other products in the same category: