Pneumatic tools include all tools that work with compressed air. Connected to an air compressor, it offers you a real comfort of use to carry out the recurring tasks in your professional workshops or in your garage.


It is important to size your air compressor according to the air consumption of the pneumatic tools you wish to use.

This specific tooling is used in an increased way and we propose you top-of-the-range material for the whole of the pneumatic tooling.
Read more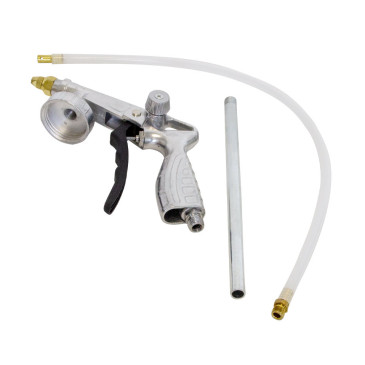 Anti gravel and hollow bodies wax Blackson adjustable gun