Masterforest, Suzuki and Santana 4x4 specialist, offers a large choice of spare parts and off-road accessories for your vehicle needs.
Offroad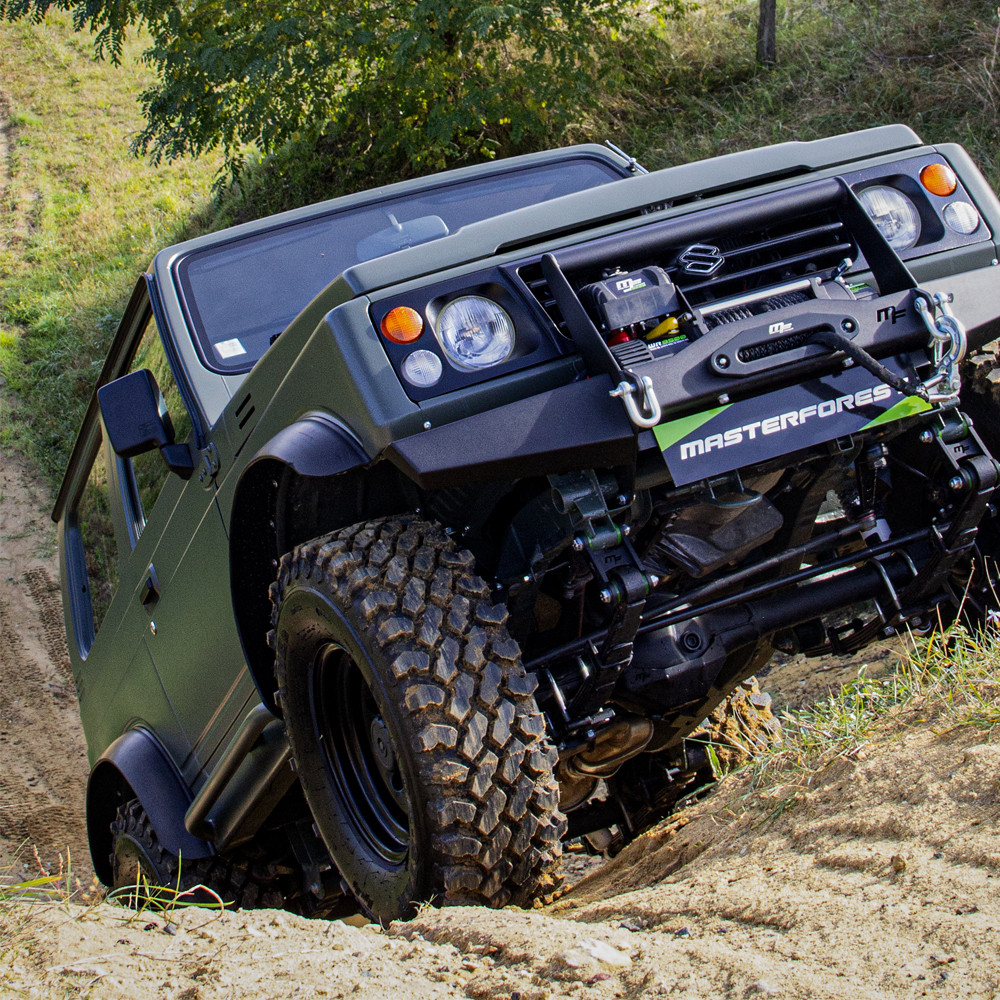 Black OFFROAD modular wheel rim 6x15'' Suzuki Santana 4WD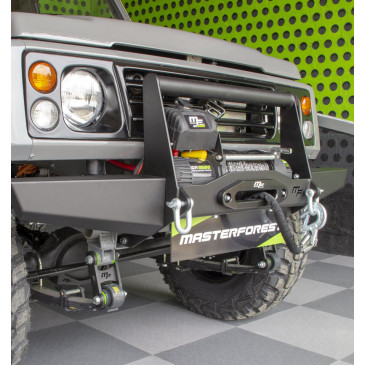 Front off-road bumper 2 MF Suzuki Santana Samurai
Masterforest exclusivity Steel offroad bumper with all models winch plate. Suitable for all[...]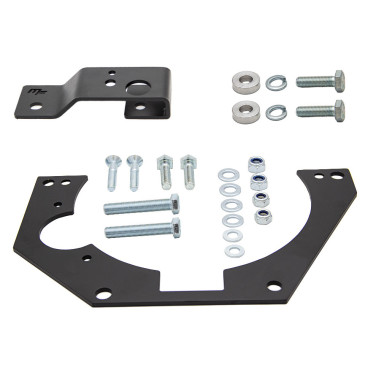 Engine swap kit -1600 Vitara engine on Suzuki Santana Samurai 413
This kit allows you to fasten 1600cm3 Vitara engines on Suzuki or Santana 413, Samurai 1,3L[...]
Reclining racing fabric driver seat 4wd MF
Bucket seat made in black fabric adapted to all vehicles.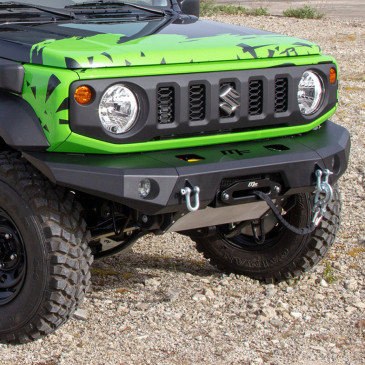 MF off-road front bumpers 2, Suzuki Jimny 2018-
The MF bumpers is optimized for an off-road use. To be assembled on all Suzuki Jimny from[...]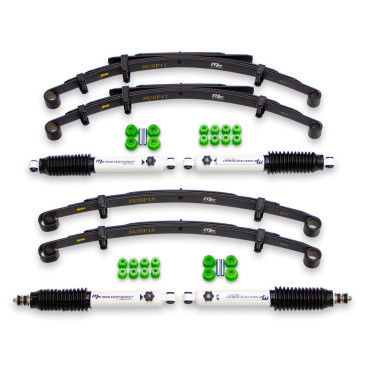 Standard MF 2" Suzuki Santana Samurai lift kit
Standard, flexible 2" Suzuki Santana Samurai leaf springs (tested and approved in[...]
News Masterforest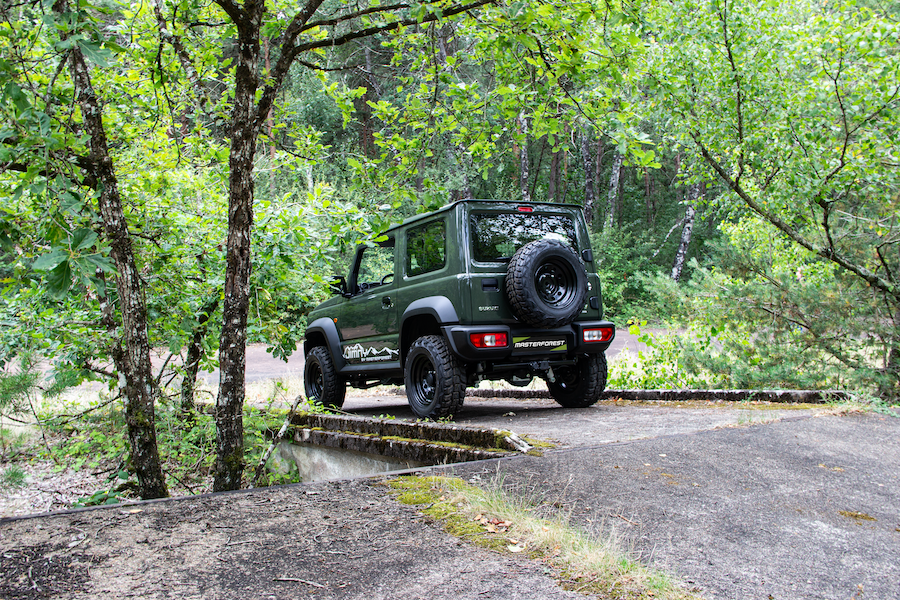 Jimny Jungle Green au milieu des vestiges de l'ancien camp américain de Saint-Benoît-la-Forêt !
LE JIMNY JUNGLE GREEN AU CAMP MILITAIRE AMERICAIN DE ST-BENOÎT-LA-FORÊT
Read more