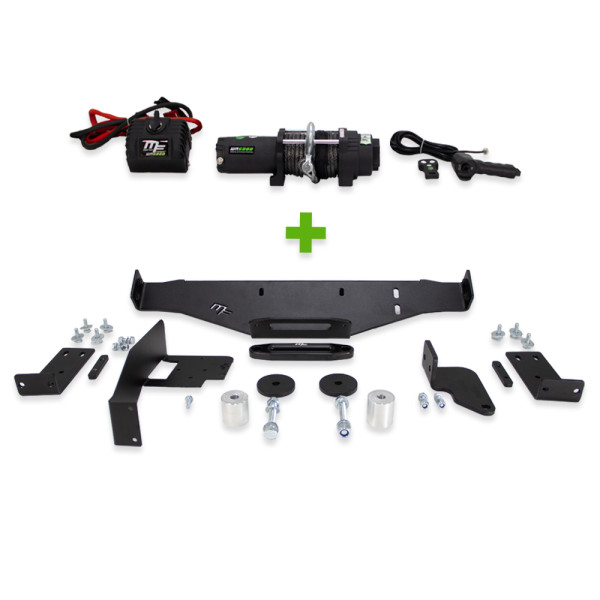  
Winch package WR6000 + Suzuki Jimny petrol bracket 1998-2018
Description
Original Suzuki Jimny gasoline 1998 to 2018 bumper winch bracket + Winch MF WR6000
Winch bracket for original bumpers on Suzuki Jimny petrol models before 2018
Black powder-coated steel plate.
Supplied with mounting bolts and assembly instructions.


Winch MF WR6000
Complete package with universal plate, hawse tree, synthetic rope, wired and wireless remote control!
Pulling capacity: 6000 lb (2.7 tons).
The WR6000 winch combines power and lightness. It's the ideal tool for Suzuki Jimny 4x4s.
The relay/control box can be installed on the vehicle thanks to electrical wiring and mounting plates.
Maximum pulling force: 2722 kg
Motor: 12V
Reduction: 198:1, with 3 steel planetary stages
Braking: automatic in the drum
Synthetic rope: 6.5mm x 15m
Drum dimensions: 51mm x 122mm
Overall dimensions (length x width x height): 381mm x 114mm x 115.5mm
Mounting plate dimensions: 190mm x 145mm
Winch weight: 10 kg
5 other products in the same category: