Take advantage of our special offers on brown vinyl soft tops! Offer valid only on the following references: BAVS1 , BAVS1T , BASS, BASST, BFSS, BFSST, BMSST, BMSS.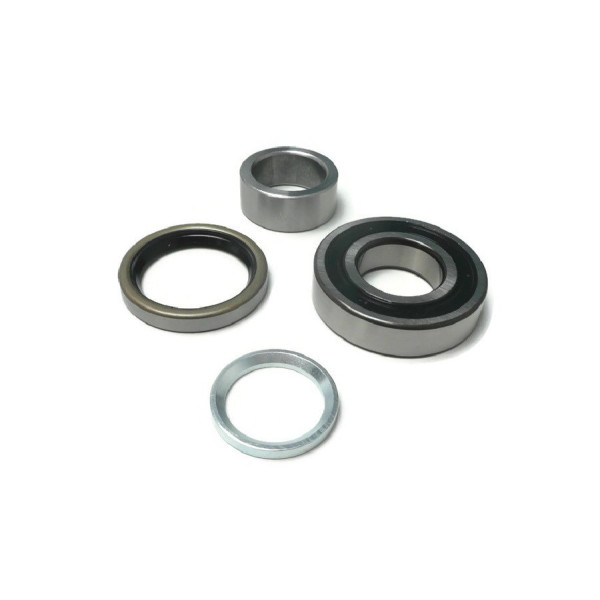  
Rear wheel roller bearing kit Suzuki Santana Samurai
Standard quality rear wheel roller bearing kit for all suzuki and santana, 410, 413, gas and diesel 4WD.
To be assembled on the rear, right or left.
Delivered with race and seal.
Description
The rear wheel roller bearing is an integral part of the transmission system of your Suzuki or Santana Samurai 410 and 413 4WD. It ensures the connection between the wheel axle and the rear axle housing, allowing the wheels' rotation without resistance on the wheels.

The state of your wheel roller bearings should be kept on a close watch. A muffled sound or an unusual whirring can reveal a failure. The rear wheel roller bearing kit for Suzuki Samurai 410 and 413 enables you to replace a defective rear wheel (left or right) roller bearing.
6 other products in the same category: