Take advantage of our special offers on brown vinyl soft tops! Offer valid only on the following references: BAVS1 , BAVS1T , BASS, BASST, BFSS, BFSST, BMSST, BMSS.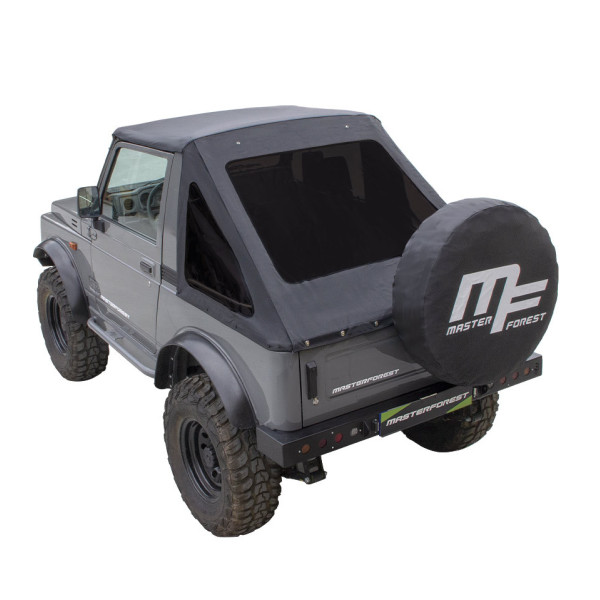  
MF fastback black soft-top tinted windows Suzuki Santana Samura 4WD
Fastback vinyl black soft-top for Suzuki or Santana Samurai sj410, sj413 petrol and diesel 4x4s with short chassis.
Description
Technical specifications:
Black vinyl exterior
Grey cotton canvas interior
Tinted glass 75/100 fitted by hot melt bonding
Rear window can be opened with a zip
Care instructions:
Vinyl canvas does not require any special maintenance
6 other products in the same category: