Take advantage of our special offers on brown vinyl soft tops! Offer valid only on the following references: BAVS1 , BAVS1T , BASS, BASST, BFSS, BFSST, BMSST, BMSS.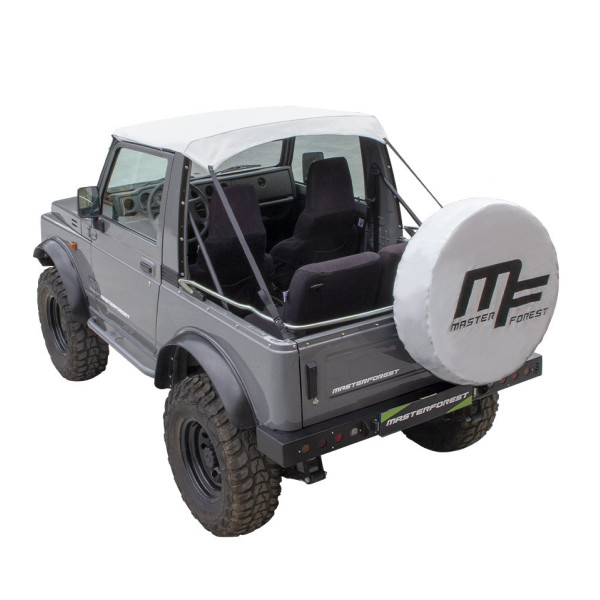  
White bikini soft top for Suzuki Santana Samurai
White vinyl bikini soft top for short framed Suzuki or Santana Samurai sj410, sj413 petrol and diesel.
To be assembled on its original spots.
Description
Technical informations:
- Exterior in white vinyl
- Interior in grey cotton canvas
- Delivered with tensioning straps.
Care instructions:
The vinyl canvas does not require any particular care.
6 other products in the same category: