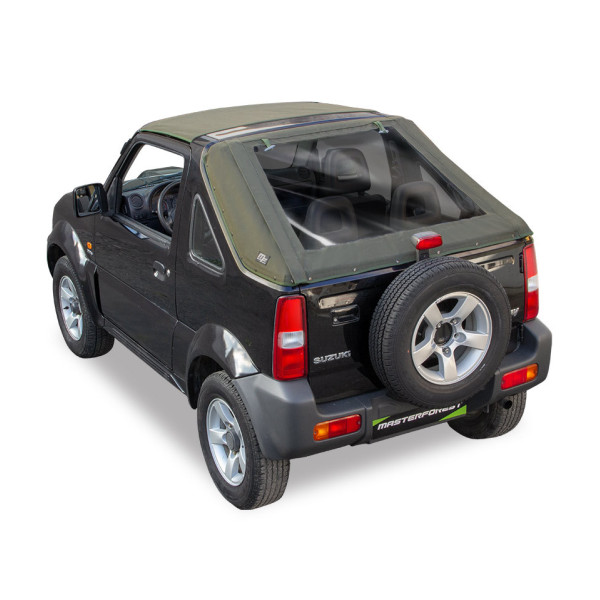  
MF Premium khaki Fastback soft-top, Suzuki Santana Jimny 4WD
The MF Premium soft-top is the high-end traditionally crafted soft-top for Suzuki !

Complete khaki fastback soft-top (front and rear) for all Suzuki or Santana Jimny MK1 and MK2.

Clear windows with seams.

Beautiful interior and strong waterproof exterior finish.
Description
In order to meet your expectations, we have designed a soft-top combining all prime criterias.

Very thick and waterproof material. 100 % coton (not PVC or vinyl).
Openable rear window with high-end zips.
Clear windows picked amongst the highest-end windows.

The elements are sewn together (not glued).

The accessories are metal (no plastic).

Technical specifications:

Material – Thick, sturdy, waterproof canvas.

Canvas 780 GSM, 100 % coton, 100 % waterproof.

The canvas is anti-mold.

High resistance to light.
Customers who bought this product also bought: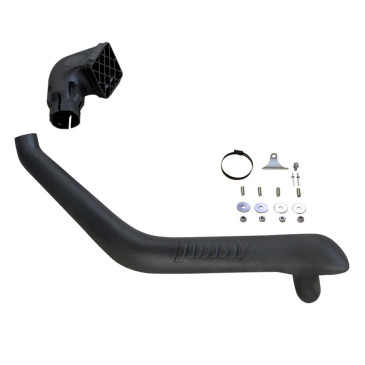 Snorkel, Suzuki Santana Jimny, 4WD