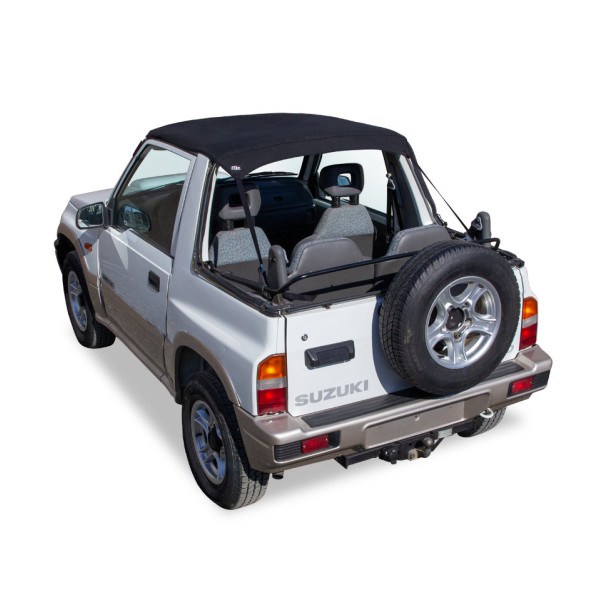  
MF MK1 Premium black Bikini soft-top, Suzuki Santana Vitara 4WD
The MF Premium soft-top is the high-end traditionally crafted soft-top for Suzuki !

Black Bikini soft-top for Suzuki or Santana Vitara 4WD, first generation (model with 5 fixing hooks on the front adjustable part).

Beautiful interior and strong waterproof exterior finish.

Delivered with tension straps.
Description
In order to meet your expectations, we have designed a soft-top combining all prime criterias.

Very thick and waterproof material. 100 % coton (not PVC or vinyl).

The elements are sewn together (not glued).

The accessories are metal (no plastic).

Technical specifications:

Material – Thick, sturdy, waterproof canvas.

Canvas 780 GSM, 100 % coton, 100 % waterproof.

The canvas is anti-mold.

High resistance to light.

High resistance strap.
Customers who bought this product also bought:
MF cup Samurai
Sticker MF 7.5 x 15 color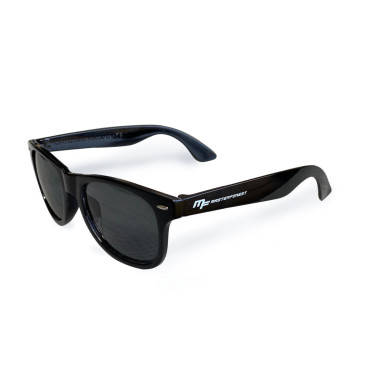 Lunettes de soleil Masterforest